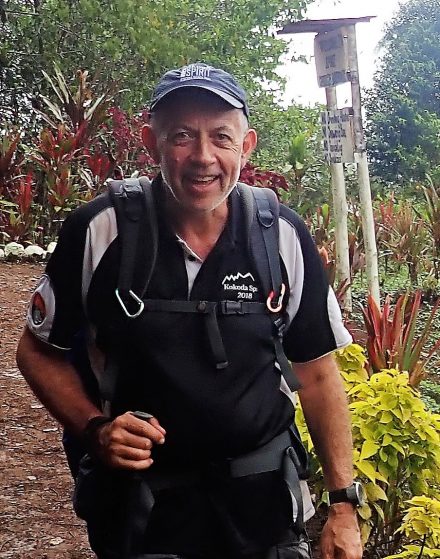 Bernie Victory first trekked Kokoda in 2004 and has returned pretty much every year since. In that time he has seen a steady change in Australia's understanding of the history of the Track and in conditions on the Track itself.
He has a particular interest in the Australian campaigns in the Pacific and has also trekked sites in the Northern Beaches, Shaggy Ridge and Sandakan.
Bernie has backgrounds in education, community leadership and fundraising.
He believes that a Kokoda trek offers a unique opportunity to engage with Australia's wartime history while appreciating the rich culture of the people of Papua New Guinea in a stunning setting.