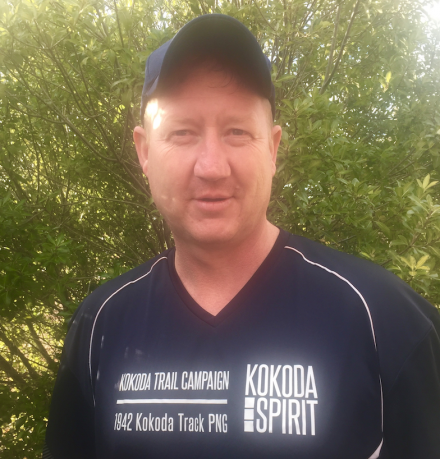 I served full time as an Infantryman in the New Zealand Army and the Australian Army for 23 years including operational service in East Timor and Afghanistan Warrant Officer 2 (W O 2) and am now a serving Army Reservist.
I became involved with the Kokoda Track through another veteran mate and was humbled by the location and the people while enjoying the opportunity to just let go of the concerns of modern lifestyle. With my military background and my passion for military history, I endeavour to bring the experiences that the WW2 Diggers faced to life through not just the stories but by providing the finer detail.
I have many personal highlights from trekking not just on the Kokoda but in other locations however, for me the greatest enjoyment is when trekkers achieve personal goals, understand what the 'Track' is about or the point where self-doubt evaporates and they 'just get it'.
I am married with a young family and will one day take my own children across, not only so they can walk in the footsteps of heroes but so they can make their own and challenge themselves.