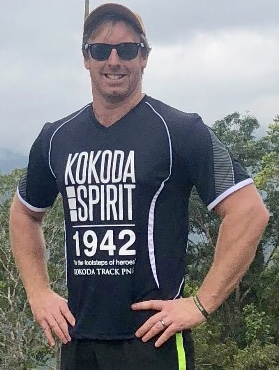 Chris Dyer is a firefighter from Melbourne and a co-founder of the charity Cam's Cause.
The Charity was formed in honour of his best mate and fallen CPL Cameron Baird VC, MG, Australia's 100th Victoria Cross recipient.
Cam's Cause raises money to support Soldier welfare.
Both of Chris' grandfathers fought in PNG during WW2 in airfield protection and also on the Kokoda Track.
Chris has a strong passion to continue honouring the sacrifices made by the Australian Military and is committed to keeping their stories alive.
By passing on his knowledge and leading people across the track, Chris hopes to help people realise their dreams and open their eyes to the magic of Kokoda.