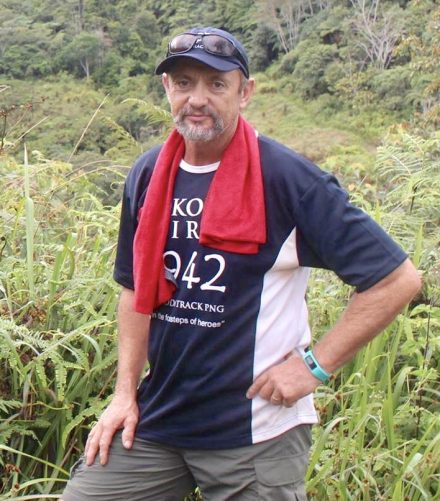 When I am not on the track, I reside in Perth Western Australia with my wife of 32 years and 2 Daughters. I have a Plastering business and a keen interest in Fishing and Persinal Fitness.
My Grandfather was a member of the 2/28th Battalion and served in North Africa, PNG and Borneo.
I grew up in Papua New Guinea , living in Port Moresby for 11 years. I also served as a paratrooper with the Australian Regular Army.
I have a deep respect for the Porters and Locals, who live along the Track and throughout PNG. And consider it an honour to walk in the footsteps of the Hero's, and to relay the story of the Australian Soldiers and Fuzzy Wuzzy Angels that have embedded themselves into Australian History.