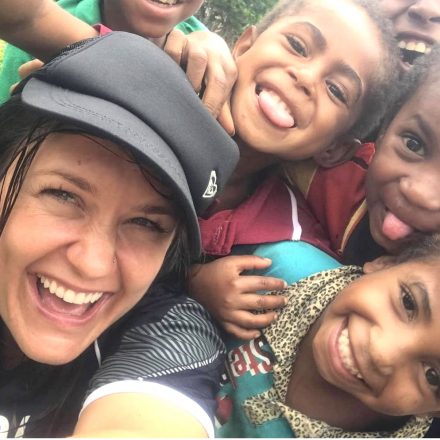 As part of Kokoda Spirits ongoing commitment to providing services to the communities along the Kokoda Track
we are very proud to announce the appointment of Alyssa Fraser as our latest Trek Medic.
Alyssa will be responsible for trekker medical assistance on specific Kokoda Spirit treks.
Alyssa will also conduct pre trek and ongoing health assessments and medical assistance for our Kokoda Spirit Porters Guides and Villagers.
Alyssa shares her thoughts below…
I am so excited to join the Kokoda Spirit team as a Trek Medic for the 2018 trekking season.
After walking the track in July I had a new determination and passion to provide significant nursing services to the trekkers, porters, guides and villages along the Kokoda Trail.
My experience in nursing has been widely varied, but my passion has always been in the emergency setting. I currently work as an emergency nurse in a unique role in indiginous health; working from the rural and remote guidelines I am required to assess, diagnose & treat clients as they present. It's a very rewarding position and I am fortunate to work with a fantastic team of doctors, nurses and health workers.
Working from Darwin we are presented with some very challenging situations and severe illnesses, so I feel well prepared to assist on the track. I'm also a mother to two beautiful children – they are a driving force for living a life that is rewarding, fulfilling and an example of what can be achieved in the one life-time we are given.
It's an absolute privilege to not only be able to work in the job that I love, but also to be able to share experiences with others walking the Kokoda Track!