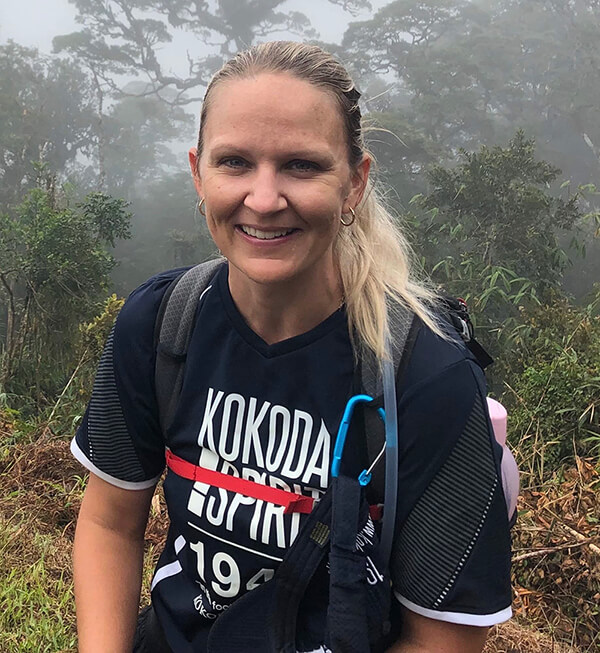 I grew up in Port Moresby, PNG – and have since always had a deep love and connection to the country.
I did all of my schooling in Port Moresby, and used to ride my horses past Bomana War Cemetery as a kid, not really having much of an understanding or appreciation of what happened – as Kokoda wasn't taught at schools. While living in PNG I managed to pick up a little of the local language of pidgin English.
I live in Brisbane and work as a Nurse in intensive care. My nursing experience has allowed me to return to Port Moresby volunteering with operation open heart – which provides cardiac surgery to kids who desperately need it.
I love the outdoors, and I love exploring new places. I'm excited to be given the opportunity to take others on this amazing and historical trek to share the beauty and challenges Kokoda has to offer.