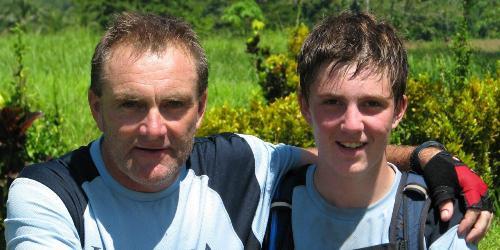 Proper preparation and training are essential for Kokoda.
While you do not need to be an Olympian or ultra marathon competitor you do need to be in good physical and mental health.
Kokoda is an endurance adventure requiring resilience, strong lungs, heart, calves and quads.
Kokoda is a physical and mental challenge.
The more you train the less challenging Kokoda becomes.
You need to be training on hills, hills and more hills.
If you cannot find hills then you need to climb stairs.
Kokoda is a very uneven track with lots of twists and turns and step ups and downs.
It is important to be mentally prepared for the track, train repeatedly on your hardest hill and or carry extra weight to increase the toughness of your training.
It is important that you prepare yourself mentally for the challenge ahead. The terrain will be hard and it will challenge you, and some of the camping conditions and facilities are basic on the Kokoda Track so prepare yourself mentally and physically for your challenge.
Lunges, taking steps two at a time etc. are great preparation.
You also need to mix in some long 3-4 hour endurance walks at least once a week.
You can also mix up bike riding, swimming or any other exercise that you enjoy.
We can supply you a specific training plan for Kokoda.
Check out our Kokoda Spirit on line Training Program.
If you want to know more about training and preparing for Kokoda give us a call.
https://www.kokodaspirit.com.au/personalised-kokoda-training-program/